Maintaining Happy Smiles
At Supertooth we are
dedicated to your entire
family's dental care, offering
a warm, welcoming
environment for children
and adults alike.
Care. Skill. Choice.
Care. At Supertooth, we promise to provide you with the highest quality dental care available, offered in our comfortable and inviting new, lower Queen Anne location.
Skill. We are 100% committed to your health and well-being. Our focus is on completing your treatments with the utmost skill, using techniques that are as gentle, yet as effective, as possible.
Choice. Most importantly, we work closely with you every step of the way, in order to make informed, confident choices. We handle most dental issues in-house, and refer you to specialists in certain cases. And we accept most insurance and discount payment plans.
Dr. Michael Kitsis
Dr. Michael "Misha" Kitsis discovered his true calling in 1989, while studying at the Kishinev Medical University Department of Dentistry in the independent Republic of Moldova (located between Romania and the Ukraine).
An excellent student, he opted to continue his education in the United States. In 1995, he earned his doctorate at the Tufts University School of Dental Medicine in Boston, Massachusetts, where he also received the distinguished Award in Prosthodontics.
Since 1999, Dr. Kitsis has been providing exemplary dental care to the Seattle area; first in Shoreline and now in lower Queen Anne. He seeks out the latest state-of-the-art technology for his practice and regularly takes continuing education courses to stay on the cutting edge.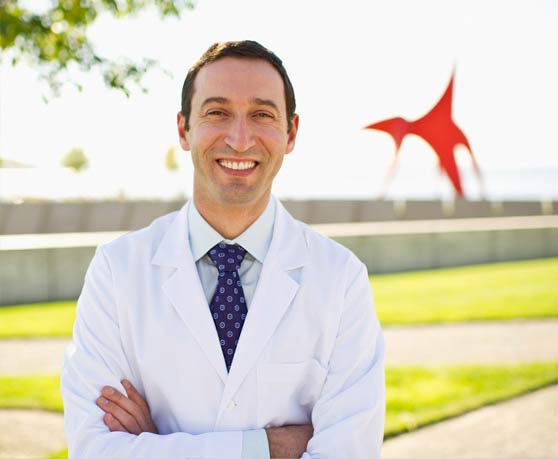 Our Staff
Our exceptional staff will gladly assist you with scheduling appointments, billing your insurance, and answering any questions you may have.
Our expert hygienists will provide you with the best care for your cleanings, treatments and therapies, while sharing the latest in oral health care news and developments. All of us at Supertooth participate in stringent ongoing education.
If Dr. Kitsis is unavailable to help you in an emergency, never fear. There is always an on-call dentist who can assist you. If you are in need of any specific dental procedures that we do not handle in our office, we will refer you to the most highly skilled specialists in the Northwest. In short, our team is as good as it gets!
At Supertooth,
we offer procedures to meet all of your family's dental needs
Call or visit us today to schedule a consultation or to make an appointment. We look forward to helping you maintain your happy smile. We accept most insurance and discount payment plans and provide detailed treatment estimates when possible and offer interest free financing.
Both the dental and cosmetic industries are very dynamic, with new technology and treatments becoming available all the time. We embrace every potentially helpful advance in order to offer you optimal choices.
Please inquire to learn about today's most current solutions.
Dental Services
Comprehensive Exams
Metal-free Restorations
Fillings, Crowns and Bridges
Periodontal Therapy
Root Canals
Teeth Extractions
Implants
Preventative Care
Night & Sport Guards
Cosmetic Services
Cosmetic Consultations
Invisalign (Clear Braces)
Teeth Whitening
Juvederm
Botox
These are some of the questions that are asked most frequently
If you don't see an answer to your question, please call us at 206 687 7571 or email us. We'll be happy to answer your question to the best of our ability.
The ADA (American Dental Association) offers a comprehensive alphabetized list of topics on their website.
Answer: The philosophy we embrace at Supertooth is: care, skill and choice. We strive to do all we can to reduce our patients' discomfort, we use top of the line equipment, such as digital radiography (which emits very low radiation up to 10x lower than conventional x-rays) and we offer a full range of choices so every individual can make the best personal choice when it comes to their dental care.
We work with you to find the most biologically healthy and natural dental health plan that will work for you, considering your personal preferences, pain tolerance, allergies, time and budget constraints. We focus on your individual needs and offer as many viable options as we can, to let you make your best choice with the information available.
Answer: We accept most insurance plans and provide interest free financing. Please call us in advance of your first appointment if you have any questions about your insurance coverage. If we have your information and a signed patient release form, we can usually check your eligibility for you and provide you with an estimate of the costs and the amounts your insurance will most likely cover for future appointments. We advise you to contact your insurance company directly if you have any questions or issues about your individual plan. It is always a good idea to become as familiar as you can with what your individual plan may or may not cover.
Answer: We are currently offering our new patients a free consultation for Invisalign (clear, detachable, graduated tray "braces") or a free whitening kit, with a customized tray and carbomide peroxide gel.
Answer: Our new patients are asked to fill out standard information forms at their first visit, including important forms regarding your immediate dental concerns (such as any tooth, gum or mouth pain and cosmetic issues), current health status (e.g., a list of any medications you are currently taking and any allergies you may have), insurance information forms and release forms, if necessary.   We are paperless office therefore we will schedule 15 extra minutes for you during your first appointment to allow the time needed to fill out all the required information. Our front office administrator will be glad to assist you in filling out these forms.
You can request that we fax or email blank forms for you in advance (or you can pick them up directly from our office during office hours). Otherwise, we will schedule 15 extra minutes for you during your first appointment to allow the time needed to fill out all the required information. Our front office administrator will be glad to assist you in filling out these forms.
Answer: Please be sure to bring your current insurance card/information, driver license and be prepared to discuss any other health issues you may have a question about (such as medication/prescriptions or dental devices – be sure to bring any retainers, mouth guards, products, etc. with you). You may be asked to refrain from eating before or after your appointment, depending on the procedures. Be aware that we can't always predict how the day will go, and there may be an occasional wait (most likely due to our having to manage an unexpected emergency). Let us know if you have a time constraint.
Answer: A comprehensive exam includes most of the steps that a cleaning does, but may not include an actual cleaning. A detailed overview of past records is conducted, as well as a very careful, thorough exam of the entire mouth, throat and jaw. X-rays are included, unless they have been taken very recently. Any equipment you may be using should be brought to both a comprehensive exam and any future cleanings, such as invisible braces, retainers, night guards, etc., so they can be checked for both wear and effectiveness. Options for both necessary and optional procedures are discussed, such as crowns, veneers or a basic whitening treatment. Daily dental care is discussed and suggestions are offered. Certain products may be recommended, or even available in-house. The next appointment(s) are scheduled.
Answer: We recommend that you bring your child in for a first visit sometime between 2 and 3 years of age.  This first checkup may be a quick one, but it allows us to make sure everything is developing normally. Bringing your child in regularly gets them used to our office and staff, which can be very helpful in preparing for future visits. Prior to this age, you should begin the habit of brushing and flossing your child's teeth regularly, and take note of anything out of the ordinary. If you have any special concerns, give us a call and we'll help you determine if a visit is advisable.
Answer: See the list of Dental & Cosmetic Services for a partial list. For example, we offer porcelain dental implants and root canals.
Answer: We use local anesthesia for all the treatments. In some cases we offer oral sedation if it is necessary or useful to the procedure, and the patient does not have any sensitivity to it. However, we usually rule against that and use standard oral sedation. If severe pain is anticipated from a procedure, a prescription may be given to manage it. Often, rest and time take care of any discomfort. And we often recommend Tylenol (acetaminophen) or Advil (ibuprofen) to manage mild aches.  In addition, we can provide nitrous oxide if needed.
Answer: We generally call you a few days before your appointment to remind you, but we ask that you do give us at least 48 hours' notice if you need to cancel or reschedule.
Answer: There is an extensive range of services that we offer, so it is difficult to cover all of the fees that could be involved with your treatment, prior to an exam. Following the initial comprehensive exam, however, we will provide you with a detailed list of any treatment needed, including the charges for each procedure. As always, we work with you to create the plan that best fits your needs and budget.
Answer: Payment is due at the time of service. If you have insurance, there is usually a percentage and/or co-payment that is due upon treatment. We accept checks, cash or credit cards (Visa, Master Card, Discovery and American Express). We also have interest free plans available to qualified individuals. As a courtesy to you, we bill the percentage of the costs that are covered by insurance directly to your insurance company, although there may be exceptions. For major procedures, we do our best to give you a carefully calculated estimate in advance, if possible. We often check your insurance plan for you when figuring out your treatment plans. Significant charges (beyond what an insurance company will be covering) are usually paid for upon treatment. For other amounts, you may receive a bill.
Answer: In some cases, there may be a 5% discount offered for up-front cash or check payment for those without insurance – please discuss your individual situation with our processor. We hope our patients share their positive experiences with friends and family. For our current referral program, we are offering a $25 gift card or account credit to existing patients for bringing us a new patient. Simply ask the person you are referring to note that in their paperwork, then call the office to confirm the referral and be sure to mention the $25 gift certificate/credit. We also offer our patients a $10 Starbucks card when they share their reviews of Supertooth on Yelp.com or Google Places.
Answer: If you need to get in right away, emergency visits are accommodated on the day you call as soon as we can schedule you, in most cases. Please understand that in rare instances, our schedule may be affected by the occasional emergency visit. It's always a good idea to call in advance of your appointment to double-check your arrival time. If an emergency issue is going to significantly affect any appointment times, we will do our best to inform you as soon as we can.
If the situation cannot wait until the next business day, patients can simply call our office number, 206 687 7571, and follow the mailbox system voice prompt which automatically contacts Dr. Kitsis or his on-call colleague(s).
Call or visit us today to make an appointment or schedule a consultation
You may also request an appointment at Hello@SupertoothDentistry.com. You will receive a reply by email within one business day (based on our usual office hours).
We look forward to meeting you!
Supertooth Office
Our new office is located in the upper Queen Anne neighborhood of Seattle.
133 Queen Anne Ave N, Suite A
Seattle, WA 98109
Open Hours: By appointment only.
T 206 687 7571
F 206 337 0044
Hello@SupertoothDentistry.com
Follow Supertooth on Facebook
In Case of Emergency
Call the office immediately, or for patients of record, call the doctor at 206 687 7571.